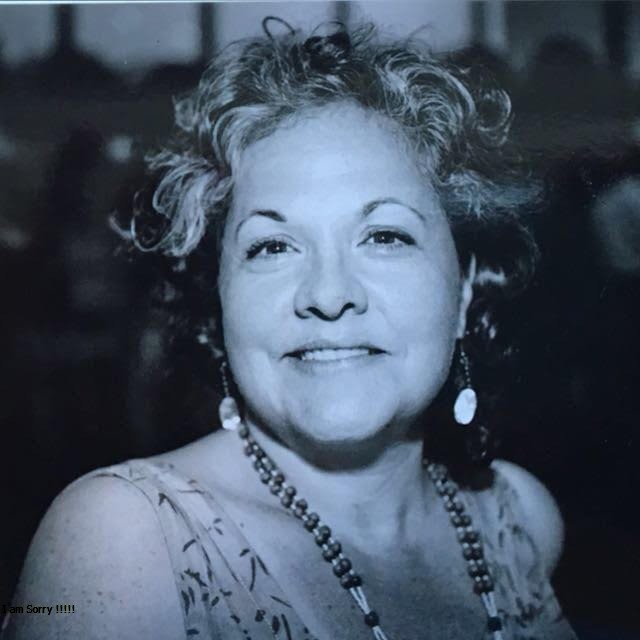 Meet Tracy
Tracy is a dynamic, playful, internationally-acclaimed storyteller, educator, retreat facilitator, and coach. Since 1991 she has traveled all over the United States, as well as to several other countries, bringing her special brand of humor, insight, and faith to audiences of all ages and denominations through the power of embodied performance.
While Tracy has performed an array of story genres over the years, her favorite material is biblical with the vast majority of her work coming through churches and religious organizations. Working across denominational lines, Tracy puts to good use the extensive training she received working as a director of Christian education at a local church in North Carolina, as Artist-in-Resident at Mt. Vernon Place United Methodist Church in Baltimore, MD, as well as from her various degrees: Bachelor of Arts from Grove City College, Grove City, PA—double major in Elementary Education and Christian Ministries; Master of Religious Education from Duke Divinity School, Durham, NC; Master of Arts in Storytelling from East Tennessee State University, Johnson City, TN; Doctor of Ministry—focusing on Spirituality for Life Together with a special emphasis on Digital Storytelling—from Wesley Theological Seminary, Washington, DC.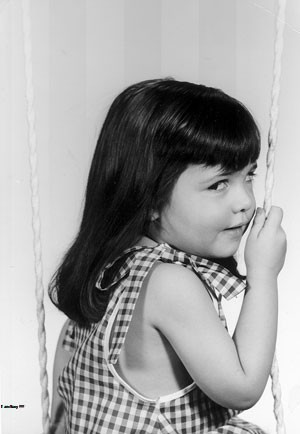 Tracy began performing
at a young age.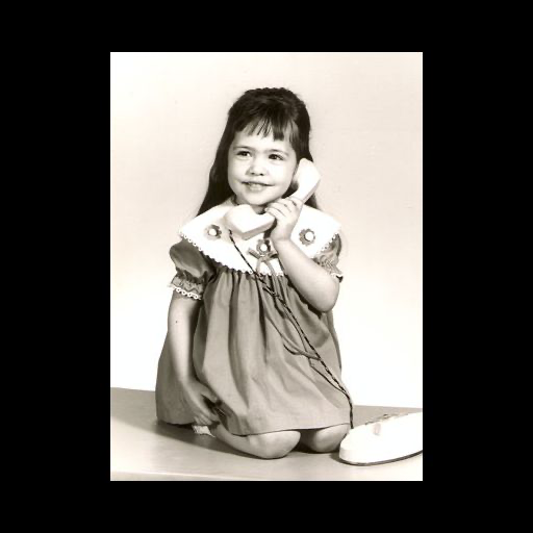 After learning the gift of gab, she eventually turned that skill into a career.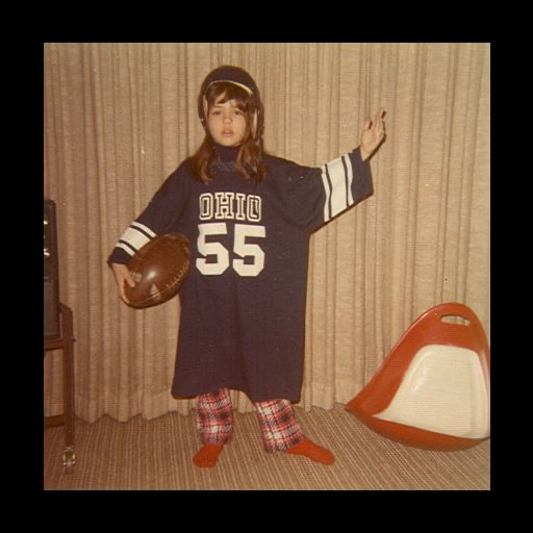 Early experience included offering an ode to football (in her hometown, site of the Pro Football HOF).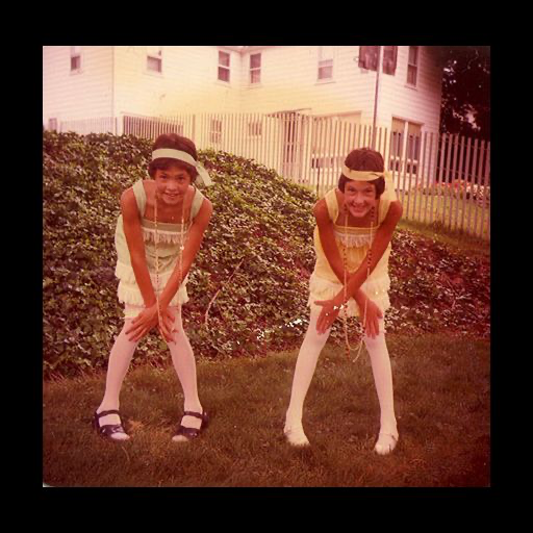 Tracy's performance skills extend beyond storytelling.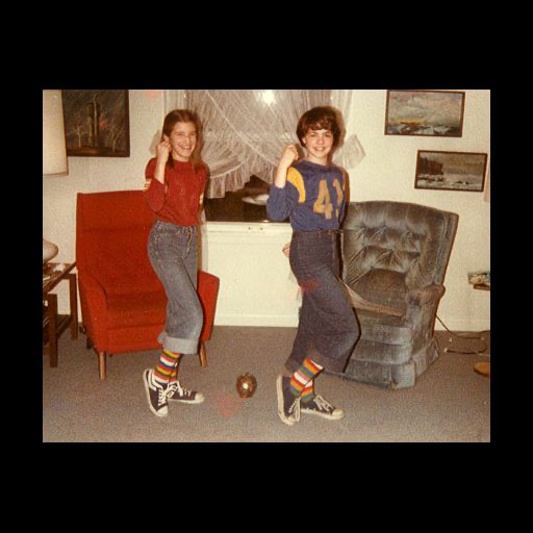 This dance routine led to 1st place at the junior high talent show and a total prize of $19.78 for the Double Trouble Team to split.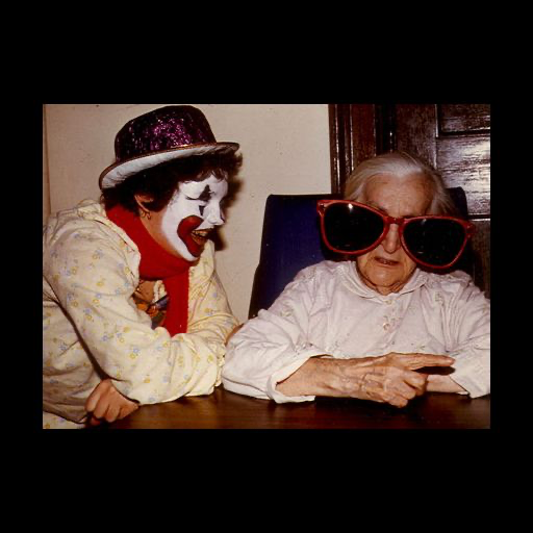 Performing comes in many guises (that's Tracy on the left!).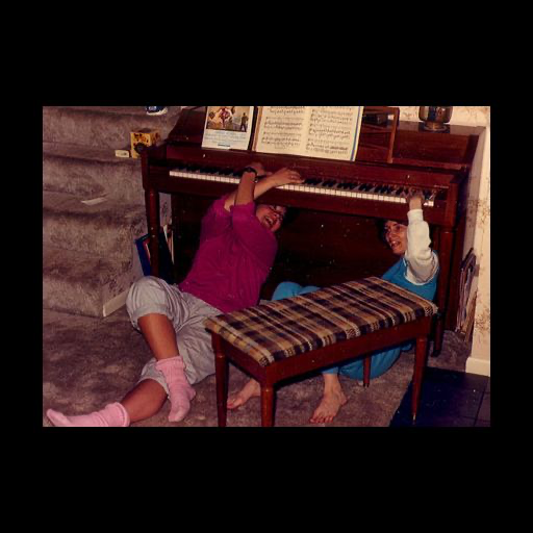 Anybody can play the piano normally; how many can perform upside down??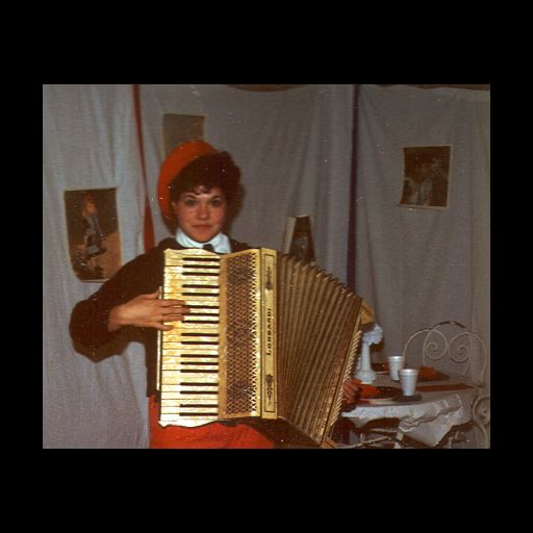 All those years of piano lessons helped Tracy easily master her grandma's accordion.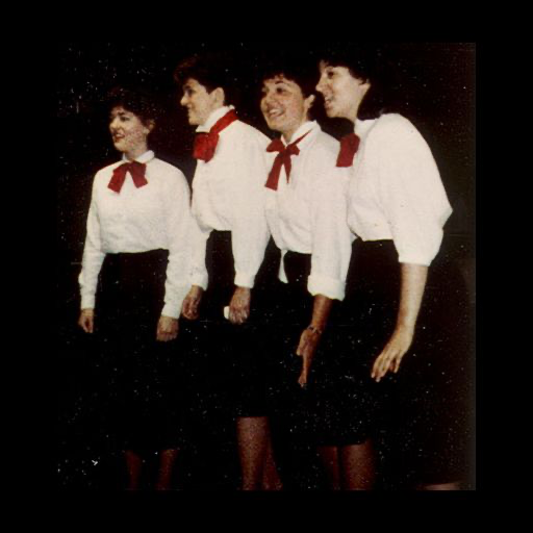 Tracy provided the foundational base for her college beauty shop quartet — The Travelin' Trebles.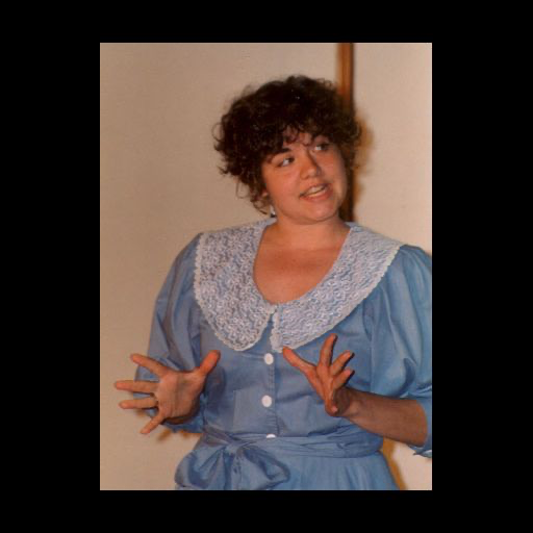 Tracy still dreams of officially playing Ado Annie in Oklahoma! (although, she
has

learned to say "no" 😉).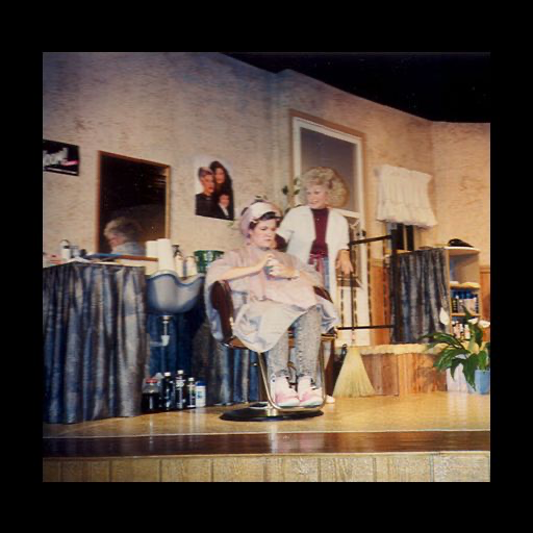 But she did land the role of Shelby in Steel Magnolias (Julia Roberts, eat your heart out!).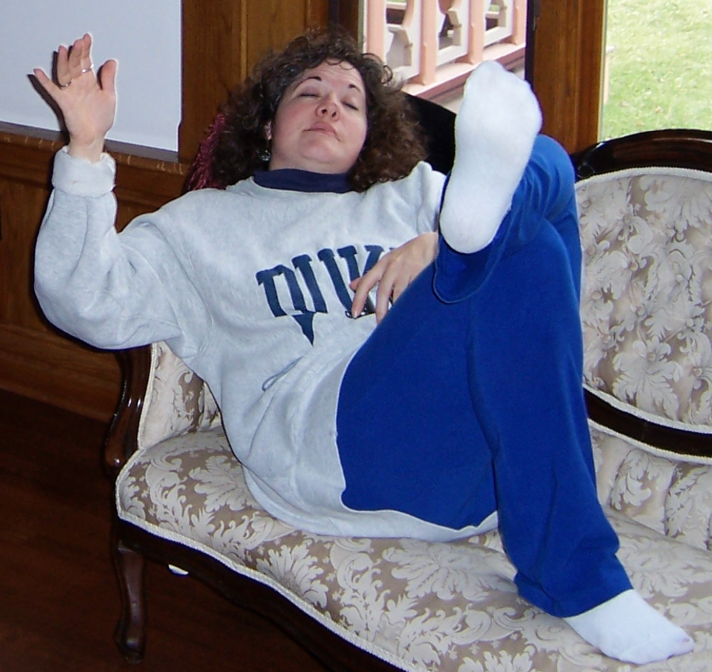 "Backseat conducting" of a friend's piano performance of Rhapsody in Blue, one of Tracy's favorites.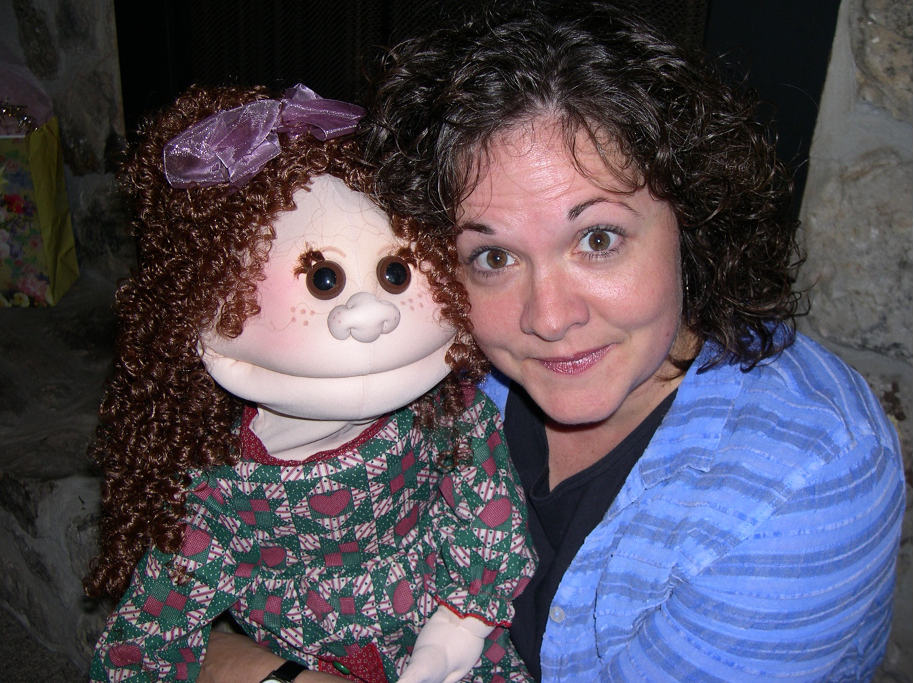 Performing with her puppet doppelgänger.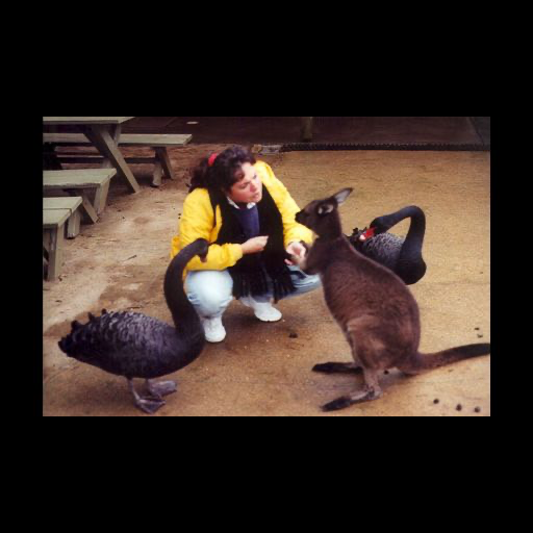 Tracy is comfortable telling stories to anyone—or anything—that will listen.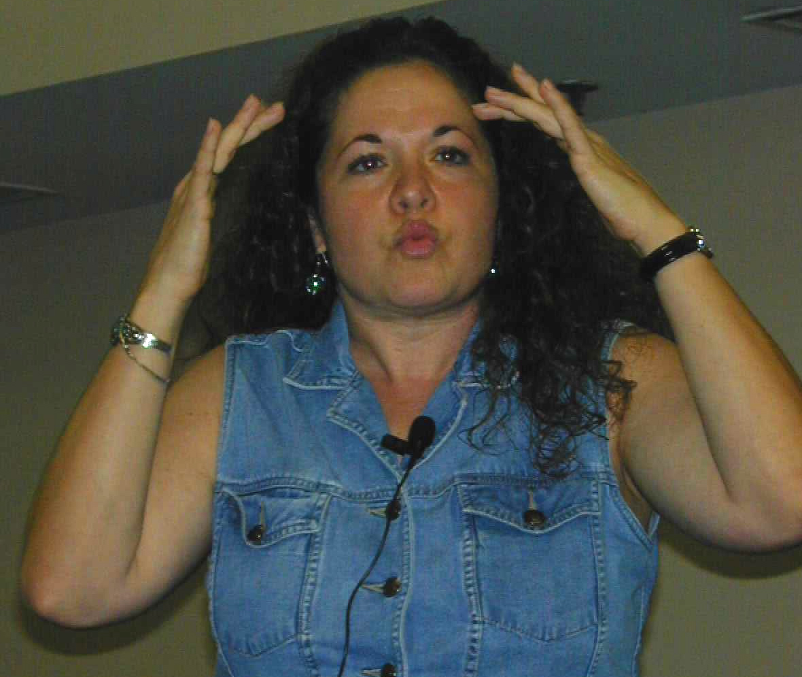 Performing as Featured Storyteller at the 2002 Festival Gathering of NBSI.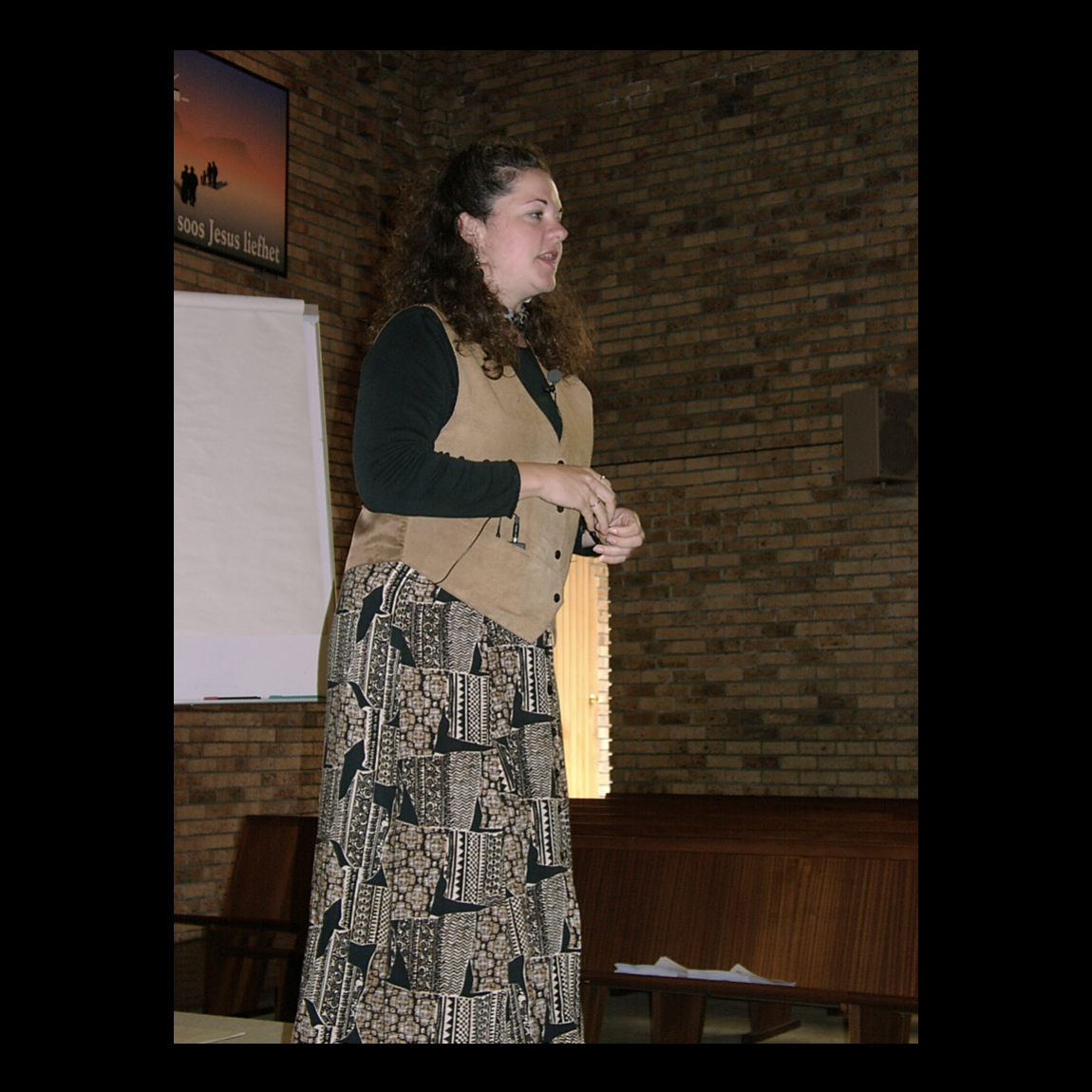 Performing in South Africa, one of her early international gigs.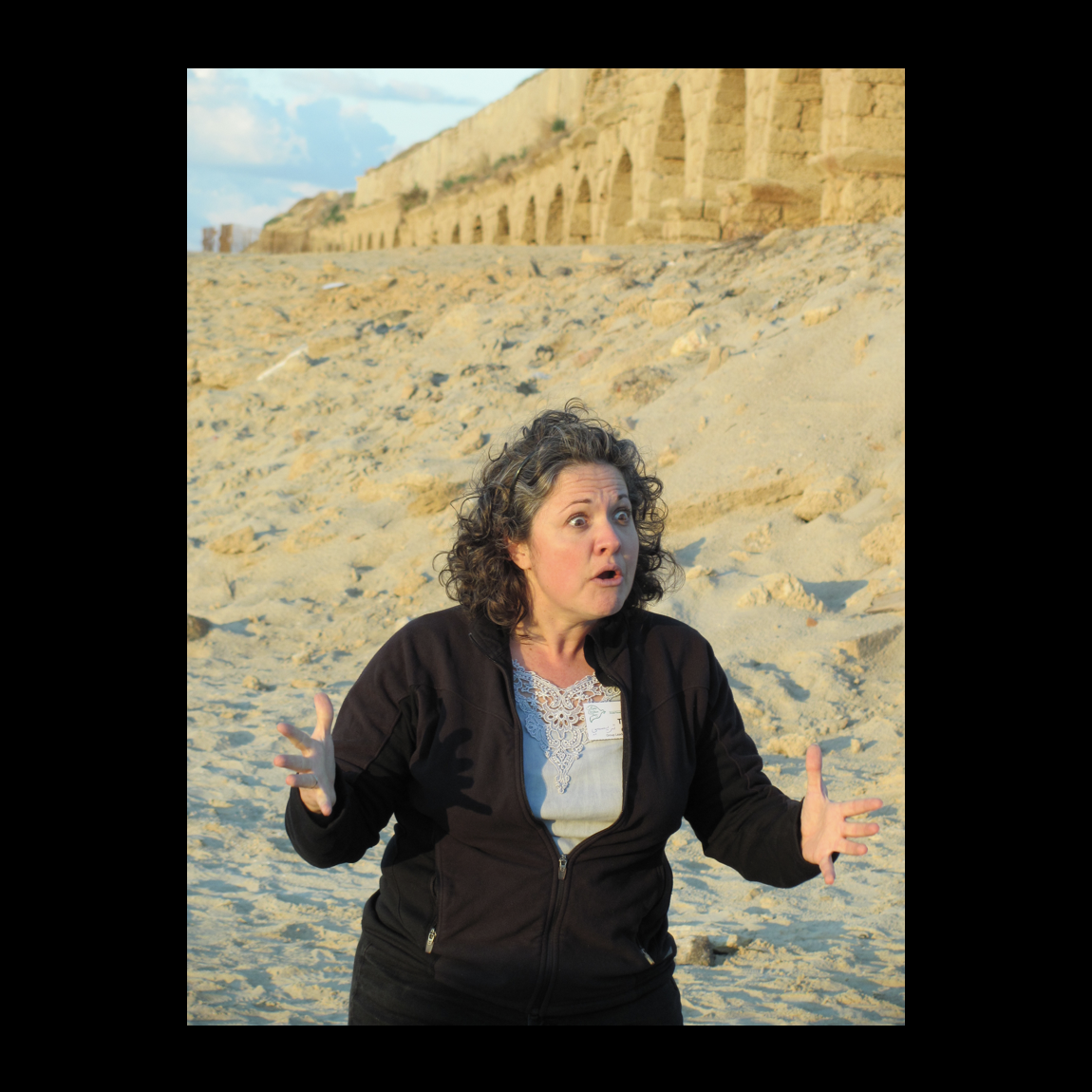 Then came the biblical storytelling pilgrimages, here at Caesarea by the Sea in the Holy Land.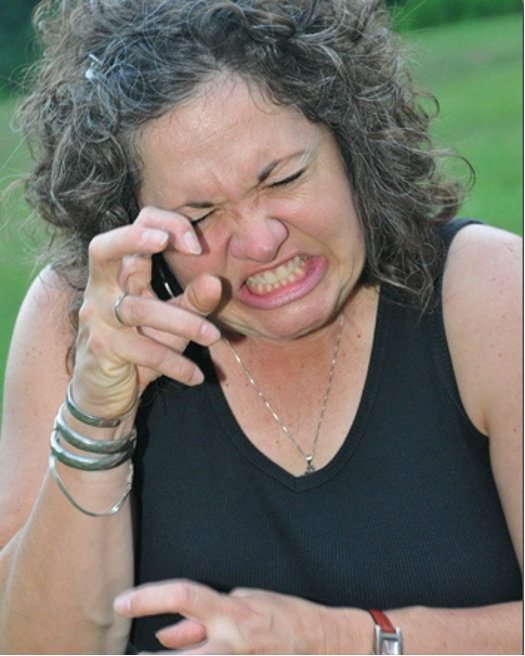 Tracy is never afraid to fully commit to a character in a story …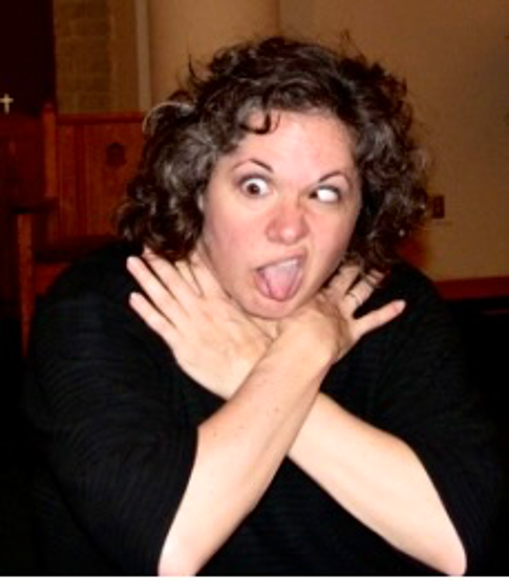 … no matter how it might make her look!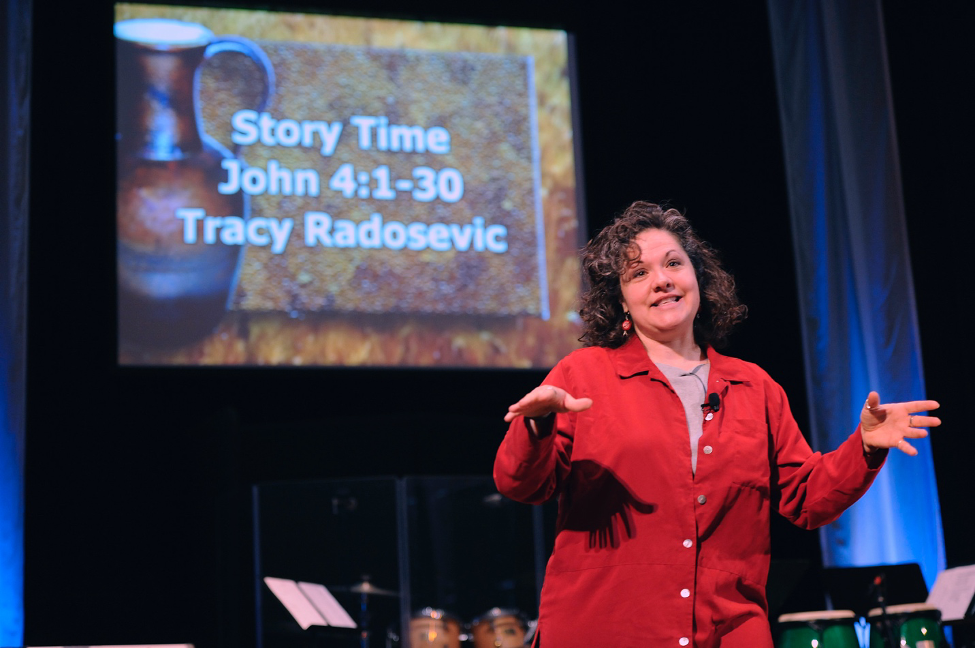 The storytelling educator … or is she the educating storyteller?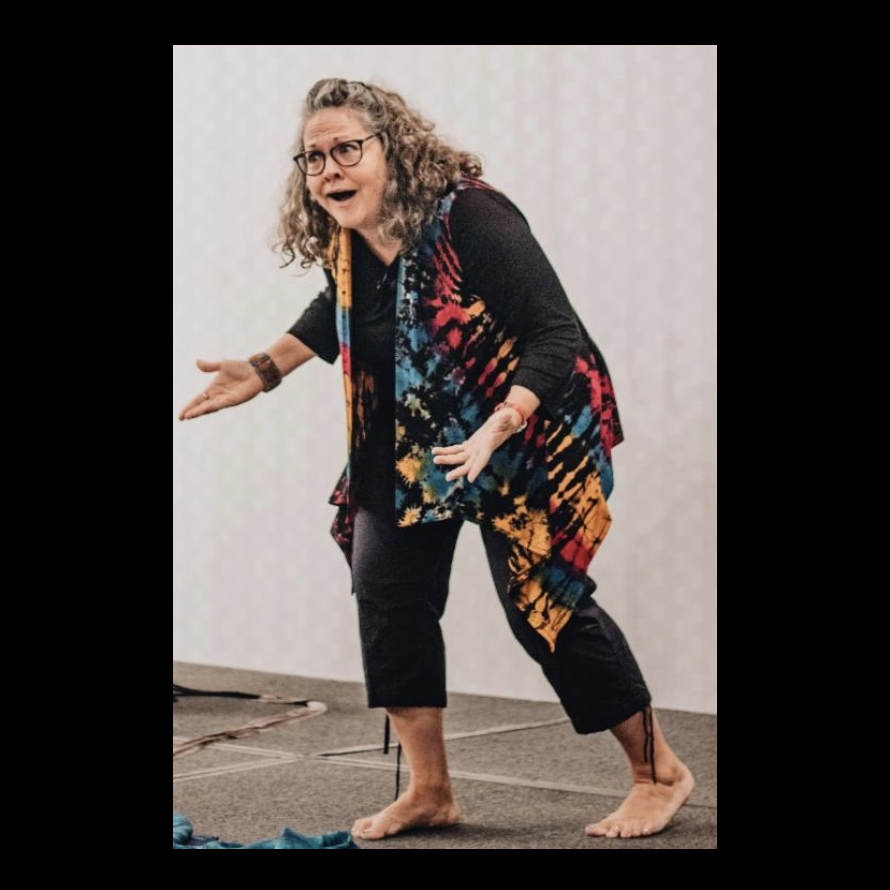 Maybe it doesn't matter. Regardless, she keeps herself grounded in bare feet!
It's this breadth of experience that has helped to shape Tracy's greatest strength: she's a generalist, rather than a specialist! Equally effective with preschoolers as senior citizens, with adolescent boys as middle-aged women, with scholars as laity, Tracy is able to tailor her programs appropriately to meet each group's specific needs. Indeed, it's her bent toward being a "perpetual student" that allows her to keep abreast of new educational material that results in presentations that engage as many learning styles, viewpoints, and personalities as possible. And she finds herself continually learning from her students as well in her capacity as an adjunct professor at St. Mary's Ecumenical Institute in Baltimore and Wesley Theological Seminary in Washington, DC, as well as through her position as dean of the Academy for Biblical Storytelling (ABS).
Tracy hails from Canton, Ohio but has lived in Baltimore, MD since 1997. She has been a member of the Network of Biblical Storytellers, International (NBSI) since 1990 and in the ensuing years has served that organization in various capacities: board member; annual Festival Gathering coordinator; editor of their bi-monthly newsletter The Biblical Storyteller; founding member of the NBSI Scholars' Seminar; and, since its inception in 2006, as dean of ABS, a one-year certification program in biblical storytelling. In her spare time she co-hosts a monthly podcast, Faith in Focus—a podcast looking at movies people of faith should see—so enjoys watching movies, particularly independent and documentary offerings. She also gets a kick out of playing her accordion and ukulele, relaxing at the ocean, hanging out with her friends, and exercising her right brain as much as possible by experimenting with the suggestions provided by whatever artsy rabbit holes the YouTube algorithm sends her down.
PR Pack
For a bio, please feel free to pick the information from the Meet Tracy section above that you think your audience will find most helpful and informative.
For sample performance recordings by Tracy, click here.
For some promo pictures of Tracy, click here.